It's time again for pumpkin spice and sweaters. With the holidays coming up things can become stressful and hectic for both you and your kids.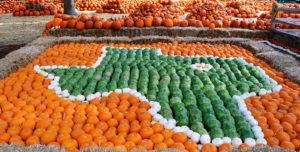 Take this time to get out of the house, enjoy the cooler weather while spending some quality time with one another. There are so many activities that the family can do during this time of the year. We live in an area that has activities that can be appealing to all different ends of the spectrum.
    Many outings can seem daunting because of large crowds but these events can be completely doable! Here at the Helm we want you and your child to succeed in the community. We will help find an appropriate community outing and give you helpful tips and tricks in order to make the outing go as smoothly as possible. Some great things to keep in mind would be try and go to an event in the morning to avoid crowds, make trips shorter, and plan breaks in a quiet spot to avoid fatigue. The biggest tip I can ever give you is to utilize your therapists! We can coordinate with you to attend the outing and help problem solve and give future guidance to help them excel. Go ahead and check out our list of events in the DFW area below!
  Dallas Event
September 30- October 23- Texas State Fair
 Fairpark- Dallas, TX
October 1- 30- Pumpkin Patch- Blasé family farms
Rockwall, TX
October 12- Nature nights at the Dallas Arboretum
Dallas, TX
October 13- Sensory story time at Haggard Library
Plano, TX
October 14- Big Pumpkin Halloween at Parr Library
Plano, TX
October 14- Family Campfire Campout at Chisholm Park
Hurst, TX
October 15- Chemistry Connections – Fort Worth Museum of Science and History
Fort Worth, TX
October 15- Food Day for Kids- Coppell Farmers Market
Coppell, TX
October 15- Planetarium shows -UNT Sky Shows
Denton, TX
October 21- Kid Yoga- Northpark Center
Dallas, TX
October 22- Therapy Pals for Students with Special Needs- Frisco Library
Frisco, TX
October 22- Zumba- Family style- Southwest Regional Branch Library
Fort Worth, TX
October 22- Zip Line Day- Heard Natural Science Museum and Wildlife sanctuary
Mckinney, TX
October 22- Backstage Safari- Dallas Zoo
Dallas, TX
October 24- Special Olympics Bowling Competition- USA Bowl
Dallas, TX
October 27- Treats and Trails-Fort worth Nature Center and Refuge
Fort Worth, TX
October 29-30- Family Fun Weekend- Dallas Arboretum
Dallas, TX
October 29- 30- Dive into Halloween Fun- Seal Life Aquarium Grapevine
Grapevine, TX
October 30- Treat or Treat the square- Frisco Fair
Frisco, TX